Design Trends and Inspiration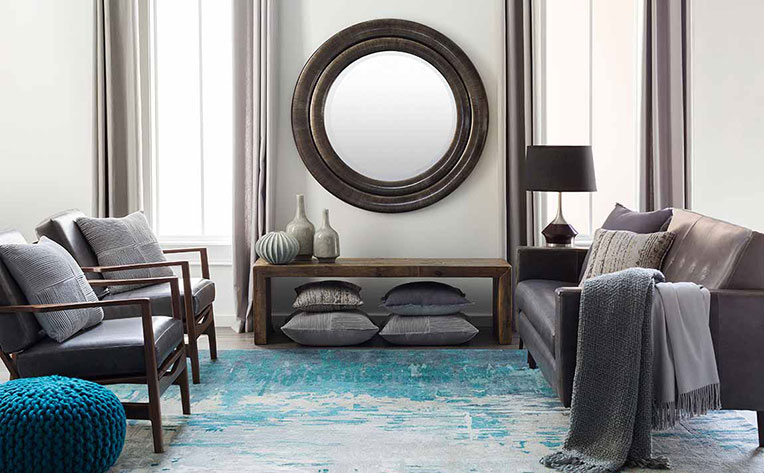 Oct 21, 2019
Year after year, blue is one of the most popular colors among homeowners for a good reason. Blue is reminiscent of tropical oceans and fresh summer skies. Blue is dreamy, cooling, and soothing, and is perfect for setting a tranquil tone in your living room.
Blue and its myriad of shades can lend itself to a variety of design schemes and styles. Whether you enjoy upscale in shades of royal blue, rustic country styling in shades of true blue or in a coastal style in nautical navy blue, any shade of blue can create the desired effect in your living room.
Although blue has powerful style potential, there are still some "do's" and "don'ts" for homeowners to consider. To help you navigate the design challenges successfully and get the most mileage out of your home makeover, we've put together a few of our favorite blue living room ideas, plus answers to some of your most frequently asked questions.

Blue Living Room Decorating Ideas & Inspiration
Is Blue a Good Color for a Living Room?
As long as you enjoy the color blue, the answer to this question is a definite "Yes!" From chic and modern to homey and rustic — Art Deco to Victorian and beyond — there are countless ways to adapt the color blue into any design scheme.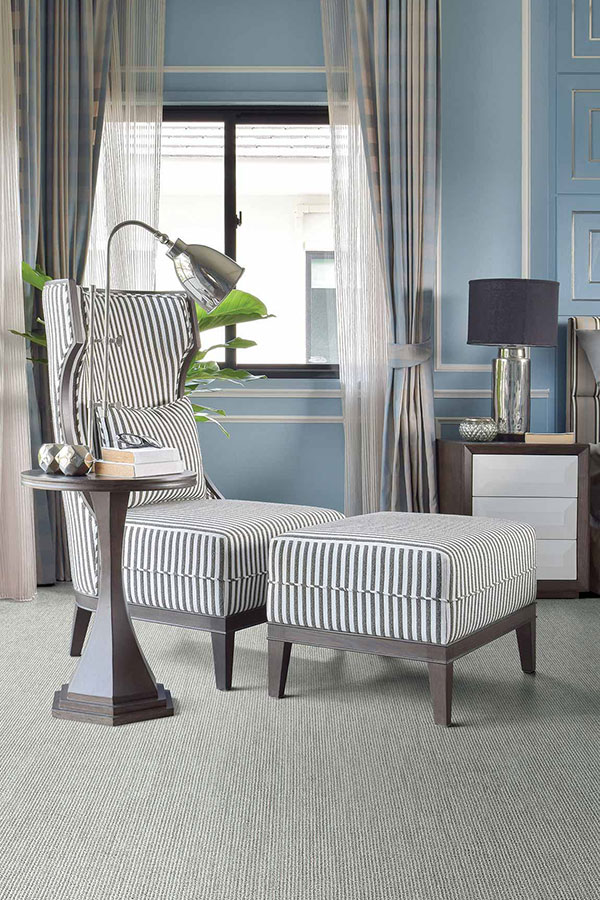 What is a Good Accent Color for Blue?
Too much blue can start to feel flat or repetitive. So how do you avoid having "too much"? Simply remember to balance with accent colors. Yellow, orange, and brown are warm counterpoints, adding a pop of contrast while complementing the blue color scheme.
3 Blue Living Room Decorating Ideas
If you're thinking of taking the plunge into a blue living room, here are some decor tips and ideas to help you create an atmosphere you'll love coming home to day after day. Ready to dive in? Here are three blue living room themes to help you get started and serve as a springboard for inspiration.
Keep it Clean
Restrained and stately, blue is a color that lends itself well to clean, modern decorating styles. For a contemporary feel, use high contrast (such as bright art on dark blue walls), bold patterns, and tidy, geometrical lines.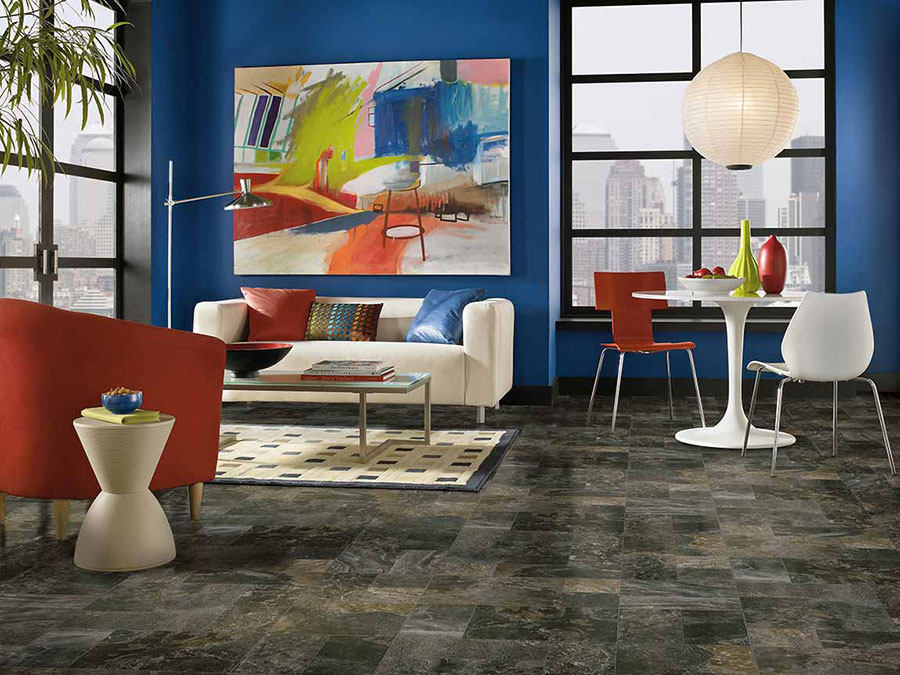 Go Glossy
Dark shades of blue are intense and dramatic. Heighten the effect with glossy paint, which reflects light to create a brilliant shimmer. A glossy finish can help to make the room feel more dynamic or "alive" than a matte finish.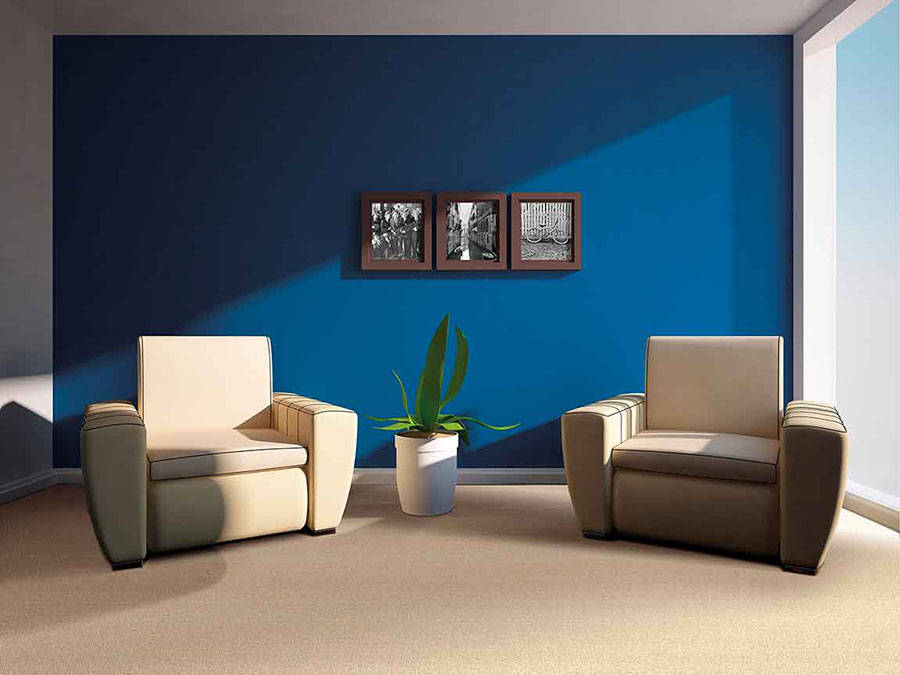 Take a Trip to the Beach
From nautical navy to tropical turquoise, blue is a natural fit for coastal, beach-themed decor. Give the whole room a beachy feel by incorporating shells and driftwood, or using down-to-earth materials like rattan, wicker, linen, rope, and jute in your decor and furniture.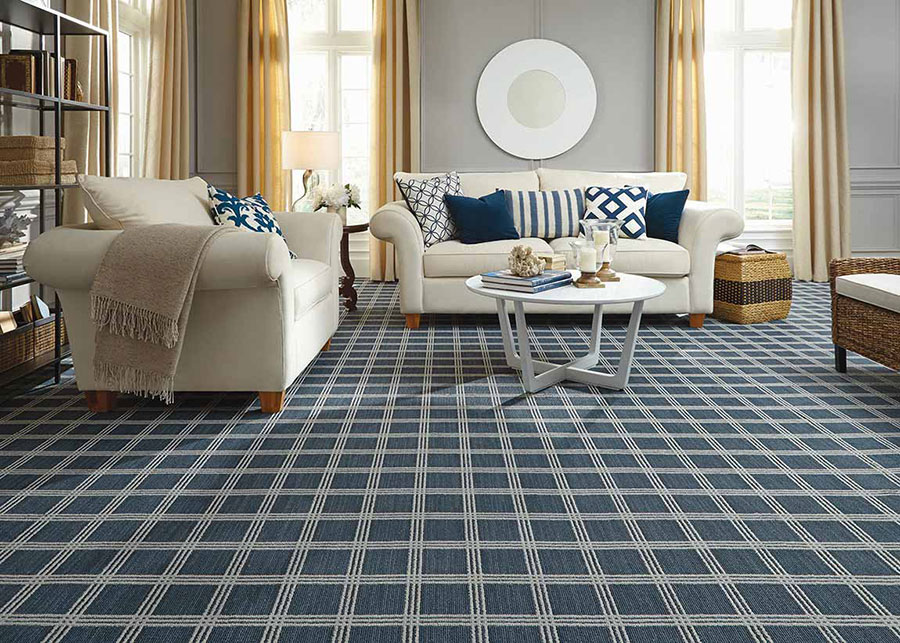 Get Dark and Light Blue Living Room Ideas from My Design Finder
Want more ideas for using the color blue in your home? Check out My Design Finder to get inspired with blue living room color schemes. Just answer a few easy questions about your taste in style and decor, and My Design Finder will show you thousands of gorgeous, personalized examples.
Whether you already know what you're looking for, or you'd rather browse My Design Finder for ideas, the flooring experts at Flooring America can help you improve any room in your home. From hardwood to carpet, to tile and luxury vinyl, we carry and install superior home flooring products. Contact us online to learn more, or call today at (866) 695-6411 to get started.
Continue Reading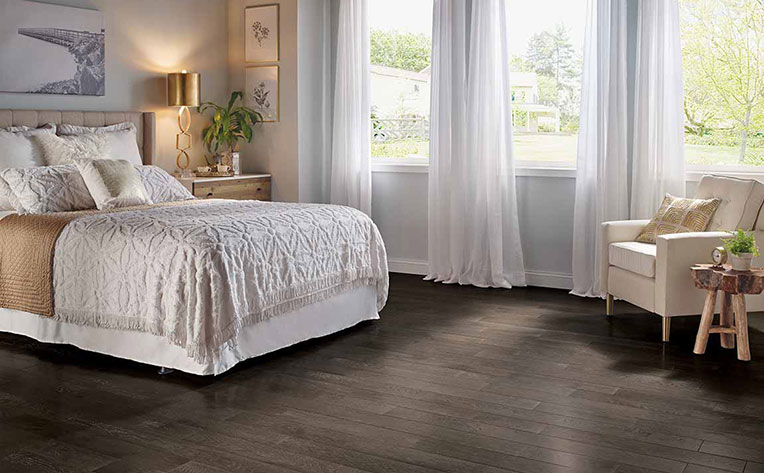 Oct 14, 2019
Anytime is the right time for a style upgrade! Installing curtains or drapes in your windows is one of the fastest, easiest, and most affordable ways to radically transform the space. Not only do curtains provide privacy, they can also offer a pop of color and add interest to the room thanks to rich or airy fabrics and beautiful, well-chosen styling.
But how do you choose the right kind of curtains for different rooms in your home? This article will teach you everything you need to know about how to choose the right curtains, including tips on how to pick curtain color, how to choose the right size curtains, and how to match curtains and rugs.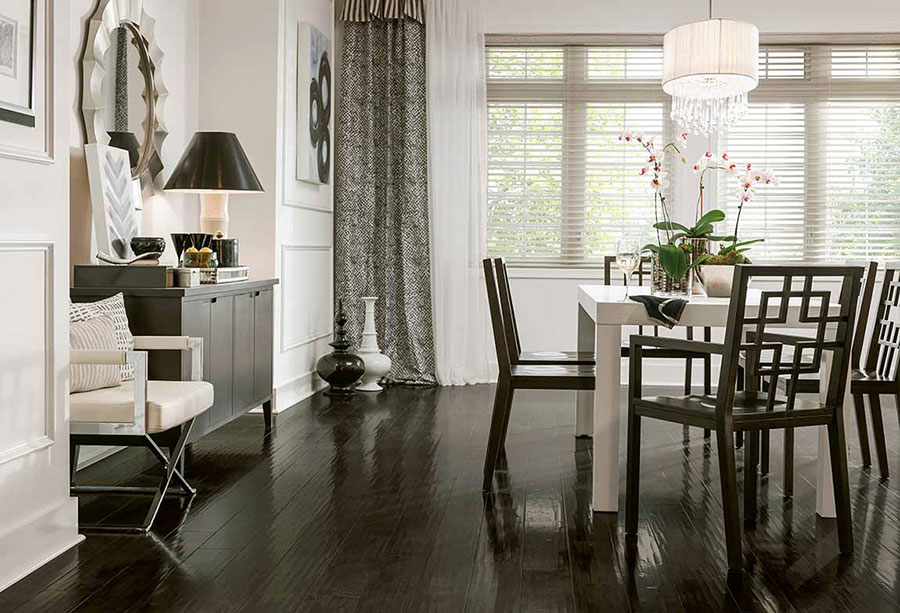 Do Your Curtains Need to Match Your Rug or Sofa?
"Do curtains and rugs have to match?" That's probably one of our most frequently asked questions; so if you've been wondering, you aren't alone!
You don't need to stress over matching your curtains exactly to your walls, sofa, or carpet. In fact, using a different color can actually add visual interest to the room, breaking up the walls so that the curtains don't "disappear."
That being said, it's a good idea to choose curtains that match your other accent colors — for instance, yellow curtains to go with yellow pillows or artwork. You should also avoid colors that clash too strongly (like green and red).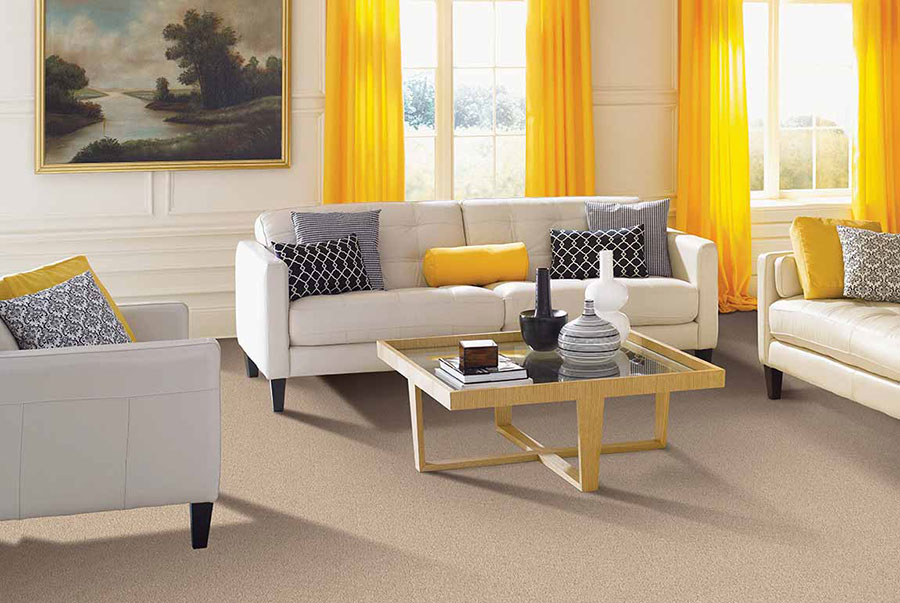 How to Pick the Right Color Curtains
So, if you don't need to match your curtains to your sofa or walls, what color should you choose? In general, it's a good idea to build rooms around one neutral color, a handful of base colors, and one or two accents for contrast. As long as you pick a hue you like and stay within your chosen color palette, you'll have the "right" color. Just keep in mind that some fabrics are sheerer than others, which can cause them to look lighter or more transparent than they do in the packaging.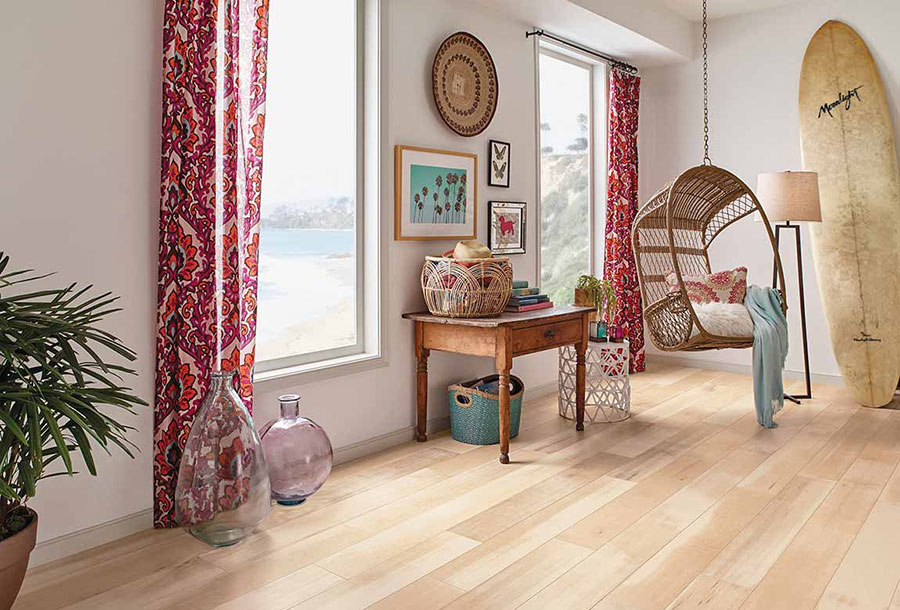 Choosing the Right Size Curtain Length
Now that you have some ideas about how to choose the right curtain color, it's time for Step Two: learning how to pick the right size curtains. For this step, you'll need a tape measure (and possibly a step-stool).
There are two dimensions you need to measure for curtains: height and width. To get the correct height measurement, measure the distance from the floor to the curtain rod. Keep in mind that hanging equipment can eat up a few inches, so double-check your dimensions before making any purchases.
Also, think about how long you want the curtains to be. Are you picturing something short and cute, like a gauzy half-curtain, or draped and elegant, like a stage curtain? Depending on the look you want, you don't necessarily need to use every inch of space you have available.
Once you've got the length, you'll need to measure the width. If you want a folded, flowy look, you'll want to choose curtains that are about three times wider than your actual measurement. If you want curtains that look trim and neatly fitted, you'll only need about two extra inches of width.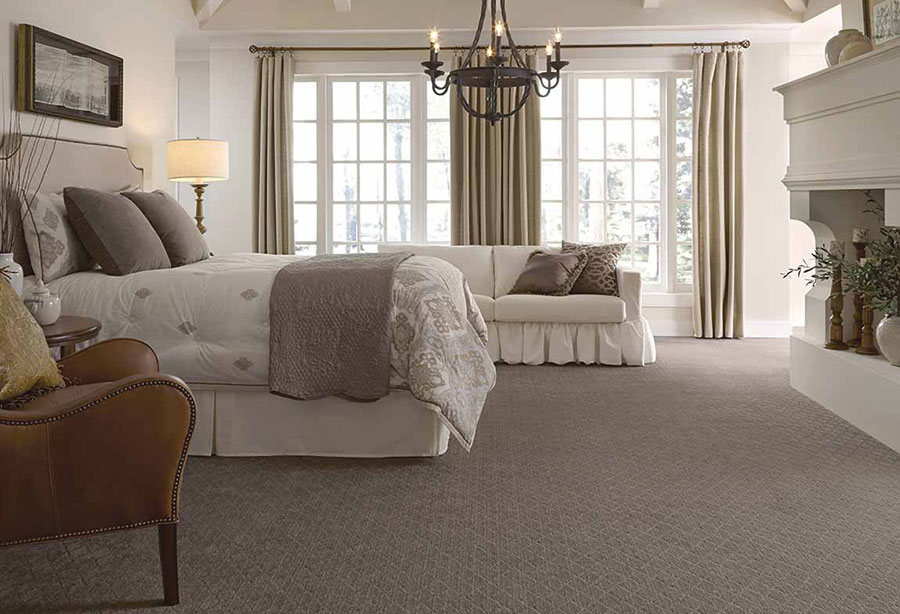 Get Curtain Color Matching Ideas from My Design Finder
We hope this guide has helped you learn how to find the right curtains. To see visual examples, check out My Design Finder, which has thousands of decor ideas personalized to match your tastes.
Looking for the perfect carpet to go with your new curtains? Visit Flooring America to see our products in person. We offer thousands of wall-to-wall carpets and area rugs, available in every type of texture, pattern, color, and material. Contact us online to learn more, or call today at (866) 695-6411.
Continue Reading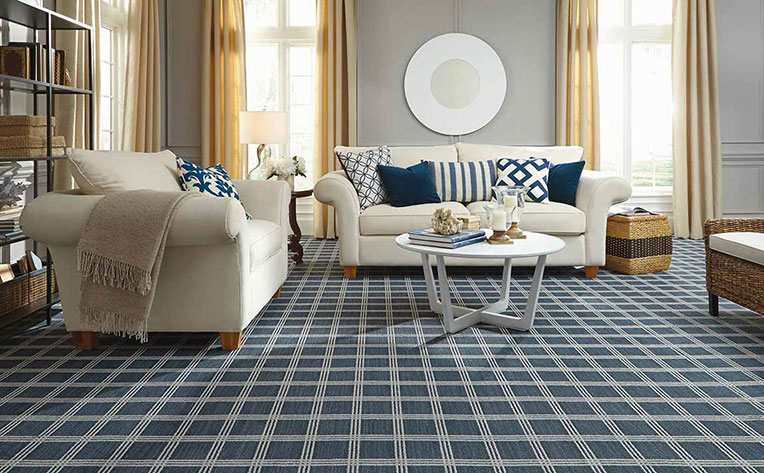 Oct 07, 2019
Have you ever wondered why bright, vivid colors make us feel more awake and alert? Or why pastel tones have such a calming effect? Color isn't just an aesthetic choice; it also has a powerful impact on your mood and energy level. That's why it's so important to choose the right color scheme for your home, using colors that not only look great but feel great.
If your home's current paint scheme is starting to feel a bit "blah," maybe it's time to turn a new design leaf. To help spark your imagination, we've put together a list of some of the hottest and most popular paint colors for 2019.
Trending Interior Paint Colors
What Paint Colors Are Trending in 2019?
You might think of color as something that's timeless, but, like styles of clothing or furniture, paint color trends come and go. So what are some trending wall colors right now? The design experts weigh in.
"Night Watch" Green
No, it's not a Game of Thrones reference. "Night Watch" green is PPG's official color of 2019, making dark green this year's dominant paint trend. Since this hue is so deep and intense, small amounts (like pillows or accent walls) can go a long way.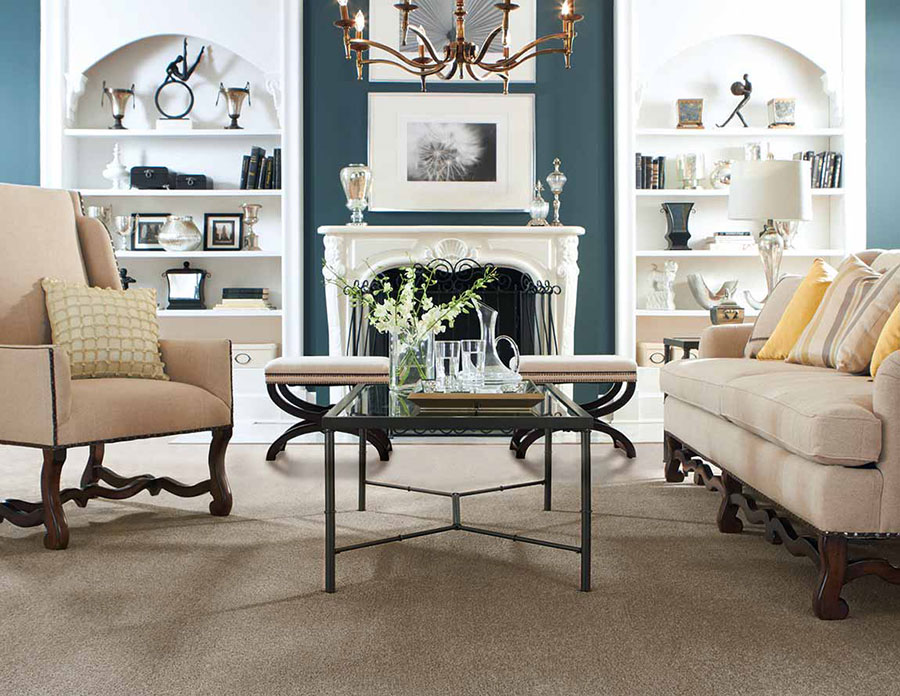 Mustard Tones
Mustard combines elements of gold, brown, yellow, orange, red, and even grey. The result, a rich and earthy atmosphere is as much invigorating as is soothing. Simultaneously eye-catching and understated, mustard tones are a stately addition to any room in the home.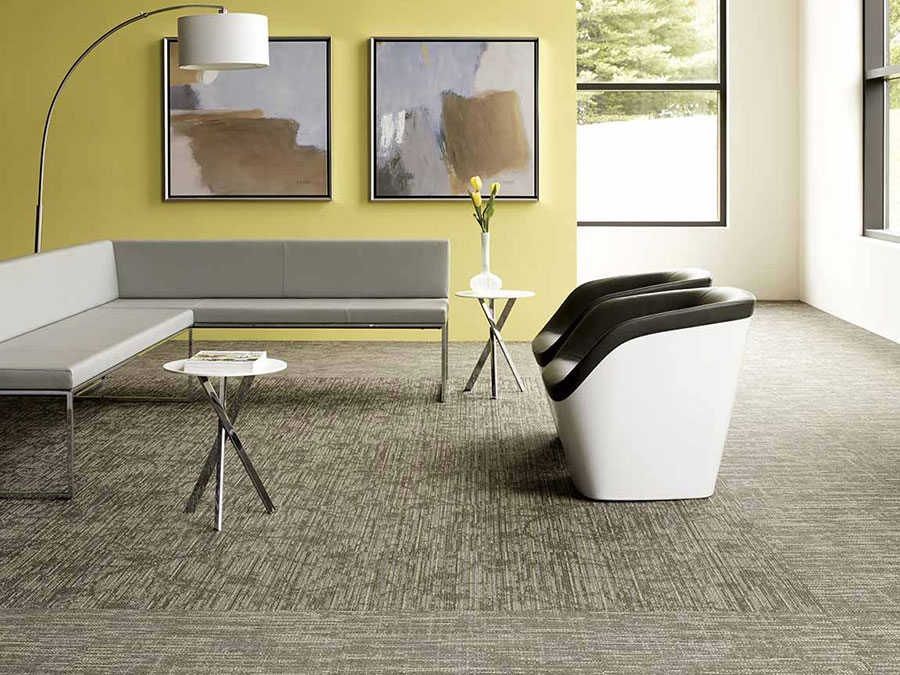 Earthy Clay
Warm yet vivid, clay tones like caramel or terra cotta make any room feel more inviting and more exciting. Clay tones also make the perfect design complement for a rustic, Tuscan, or country-inspired interior.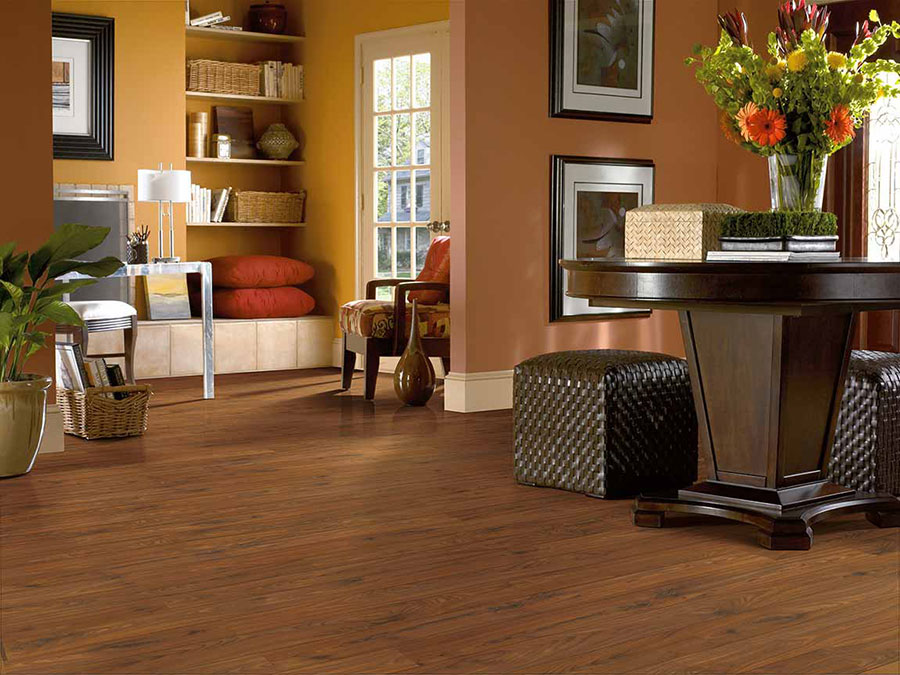 What Interior Paint Trends Are on the Rise?
Dark greens, mustards, and clay tones are definitely "in" right now, but they aren't the only color trends to pay attention to in 2019. Here are two more colors that are forecasted to be rising stars of the design world this year.
Mushroom Browns
Mushroom browns are a throwback to the design culture of the 1970s — which just happens to be all the rage right now. These soft, muted browns pair pleasantly with almost every other color, making them a breeze to incorporate into your home.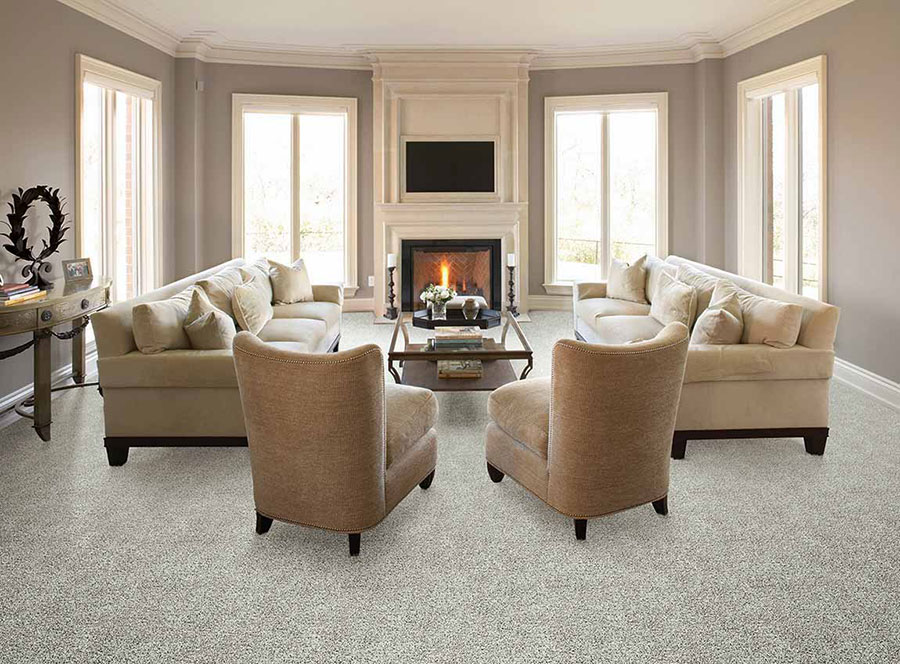 Misty Greys
Greys have stolen the spotlight in recent years. Now, let us introduce you to the newest shade: "Mist." Soft and subtle as the name suggests, Mist Grey is a classy, elegant twist on neutral wall color staples like eggshell and off-white.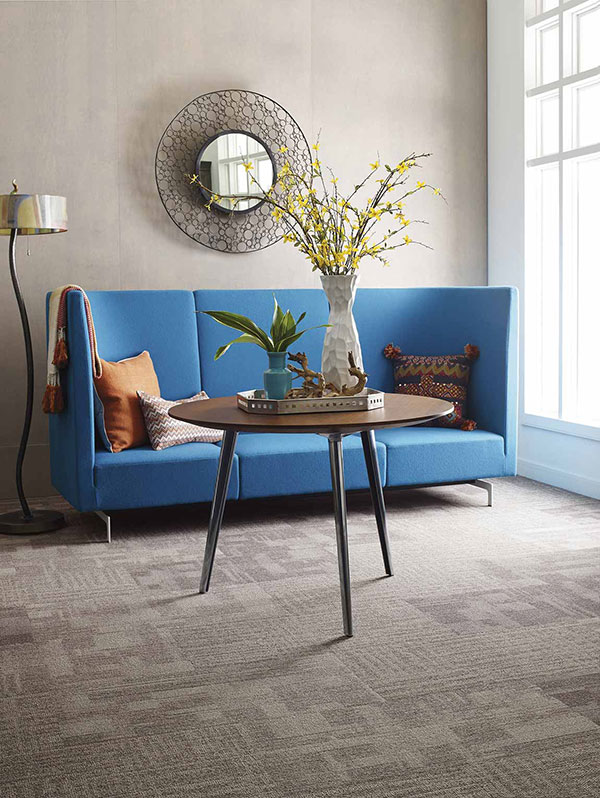 Compare Popular Interior Paint Colors with My Design Finder
As the saying goes, a picture is worth a thousand words, especially when it comes to something as visual as home design. Now that you've read about trending paint colors, see them in action with My Design Finder. From coastal kitchens to barn-style bathrooms, My Design Finder shows you thousands of real-life design examples, with each search customized to match your sense of style. That's just one of the ways our team makes redesigning your home easier.
Need more guidance on finding the right color scheme for your home? Ask the experts at Flooring America how we can help. With convenient locations across the U.S., you're never far from friendly advice and a huge selection of quality products. Contact us online today, or call (866) 439-6743 to get started.
Continue Reading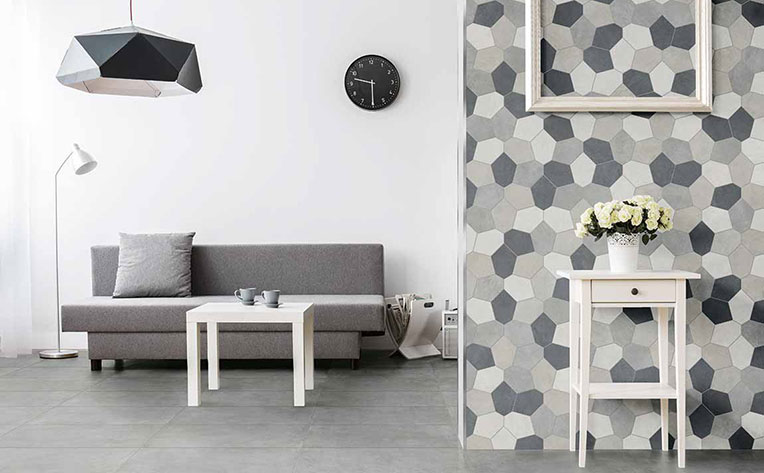 Sep 30, 2019
If you're like most Americans, you probably wouldn't put the words "wallpaper" and "trendy" together in the same sentence. If we just described you, get ready to have your design ideas challenged. After falling out of the spotlight for decades, wallpaper is finally making a surprise comeback, popping up in homes and apartments across the nation. Could yours be next? After reading about these wallpaper trends, you might change your mind!
Wallpaper Trends in 2019
Is Wallpaper Back in Style?
The short answer to this question; an enthusiastic, "yes!" (Otherwise, this article would be much shorter!)
The long answer, of course, is more complicated. Yes, wallpaper is enjoying a renaissance right now; but, as with any style trend, there are still some design "do's" and "don'ts" to keep in mind. Otherwise, you could wind up accidentally creating the same outdated, retro look you're trying to avoid.
New Wallpaper Trends in 2019
Thinking about ditching the paint swatches? Learn how to choose a wallpaper that looks fresh, modern, and contemporary, and not like something out of a time capsule. Let the tips below inspire you, to help bring your vision to life.
Bold, Funky Wallpaper Designs

Contemporary wallpaper is all about being big, bold, and bright. Expect to see patterns that feature elaborate details, energetic line work, and playful, electric colors. Fruits and flowers are popular motifs, along with abstract, organic shapes. This isn't your grandmother's wallpaper.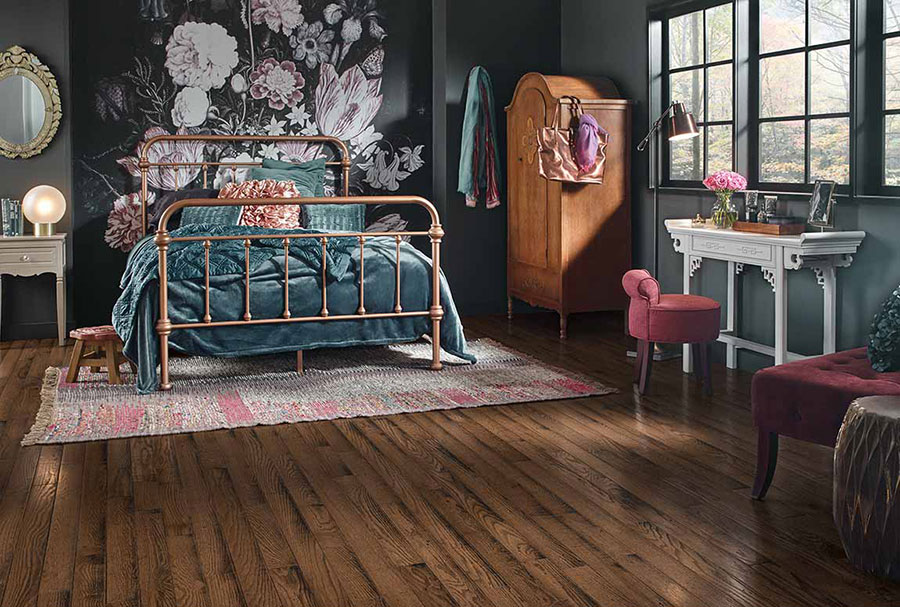 Try Wallpaper with Clean, and Minimal Lines
If wild floral patterns aren't up your design alley, try taking things in the opposite style direction with a dose of cool, clean minimalism. Pared-down patterns, like line grids or geometric shapes, add just a touch of detail while keeping a minimalistic aesthetic.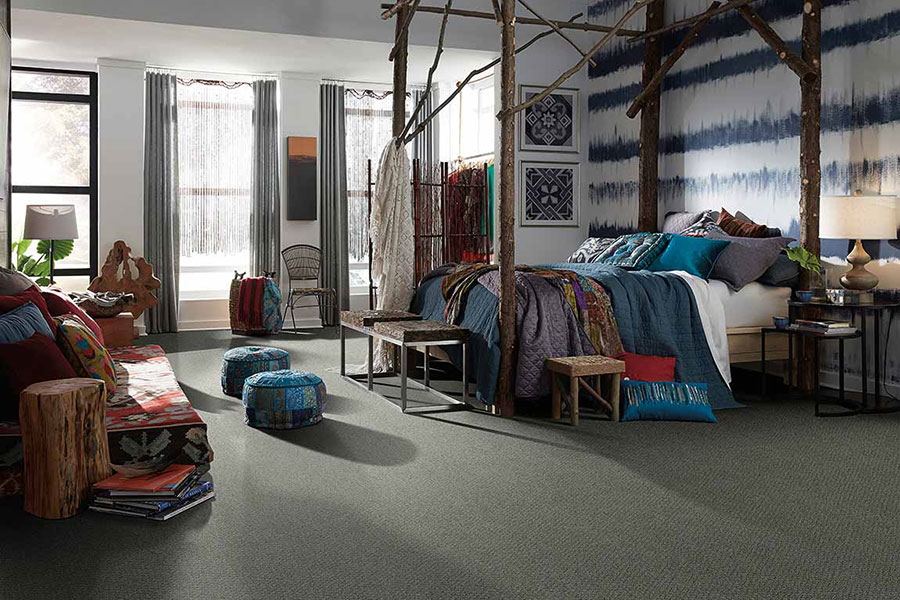 How Can I Incorporate Wallpaper into My Home?
Like paint, wallpaper can be used in any room of your home. However, you'll need to be mindful of factors like moisture, heat, and exposure to the sun, all of which can damage wallpaper and cause it to fade or peel prematurely. You'll also need to think about the size and dimensions of the room you want to be covered, so that you can budget appropriately.
Once you've thought through the nuts and bolts, it's time to tackle a bigger question: the question of style. In other words, how have you styled your home, and how can you choose a wallpaper that fits? Here are some tips:
Avoid choosing a wallpaper that clashes too strongly with your current color scheme.

For example, if you have lots of red blankets, pillows, or decorations in your living room, you might want to avoid green wallpaper.
Stay on-theme.

For example, if you have a coastal-style beach house, wallpaper that features shells or nautical prints might be perfect.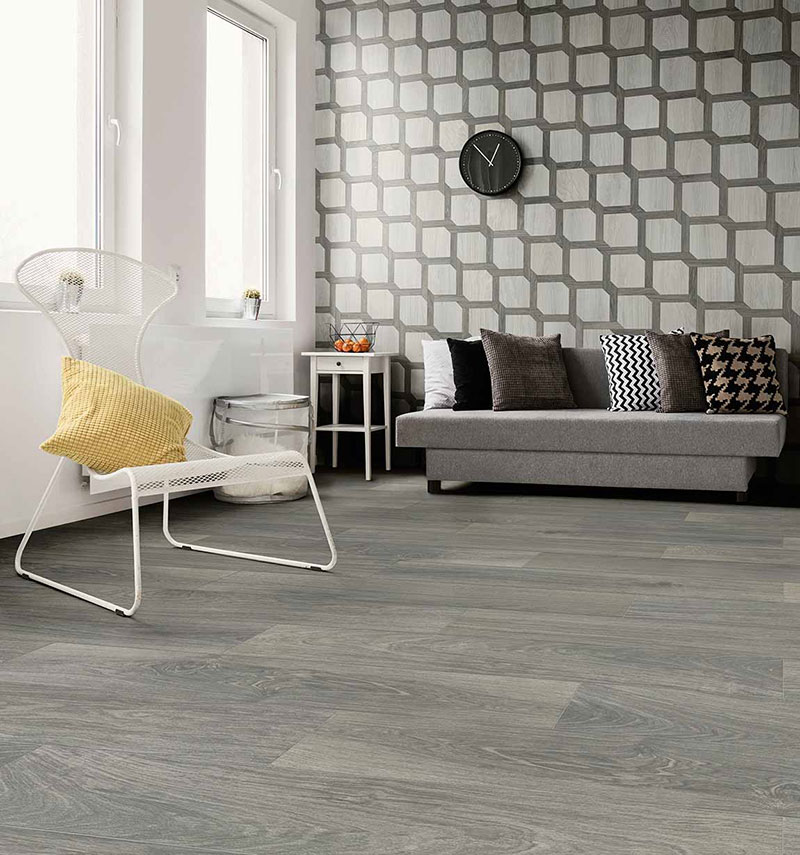 Get Inspiration for Interior Designs with Flooring America's My Design Finder

Find the perfect flooring to match your new wallpaper using My Design Finder. There are thousands of style ideas at your fingertips. Simply answer a few questions about your design preferences, and My Design Finder will show you personalized style recommendations for the kitchen, bathroom, bedroom, basement, and more.
If you're thinking about remodeling or redecorating any room in your home, talk to the design experts at Flooring America about how we can help. With superior products available in hardwood, stone, carpet, laminate, tile, and luxury vinyl, we can install the ideal floors to upgrade every room in your home. Contact us online, or call (866) 439-6743 to speak with one of our friendly representatives about your flooring questions today.
Continue Reading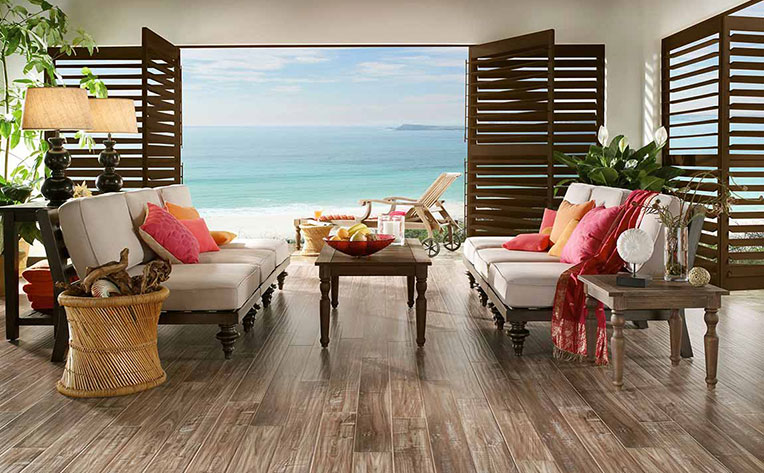 Sep 23, 2019
Summer is over, the kids are back to school and the days are becoming shorter and colder. Don't despair — with the right design touches, you can keep your home feeling bright and sunny year 'round, bringing a touch of the tropics straight into your living room.
To help you capture that beachy feeling, we've put together five of our favorite tropical interior design ideas. Get out the sunblock and pina coladas, because these modern tropical decor trends will transport you to an island paradise.


Modern Tropical Interior Design Inspiration
Less is More in Modern Tropical Style
Modern tropical room decor isn't all about cramming the space with every seashell you can find. Contemporary tropical decor takes an understated, "less is more" approach that emphasizes chic and sophisticated design elements. In today's tropical interiors, you can expect to find features like mellow, calming colors, sleek geometric lines, and strategically-placed greenery.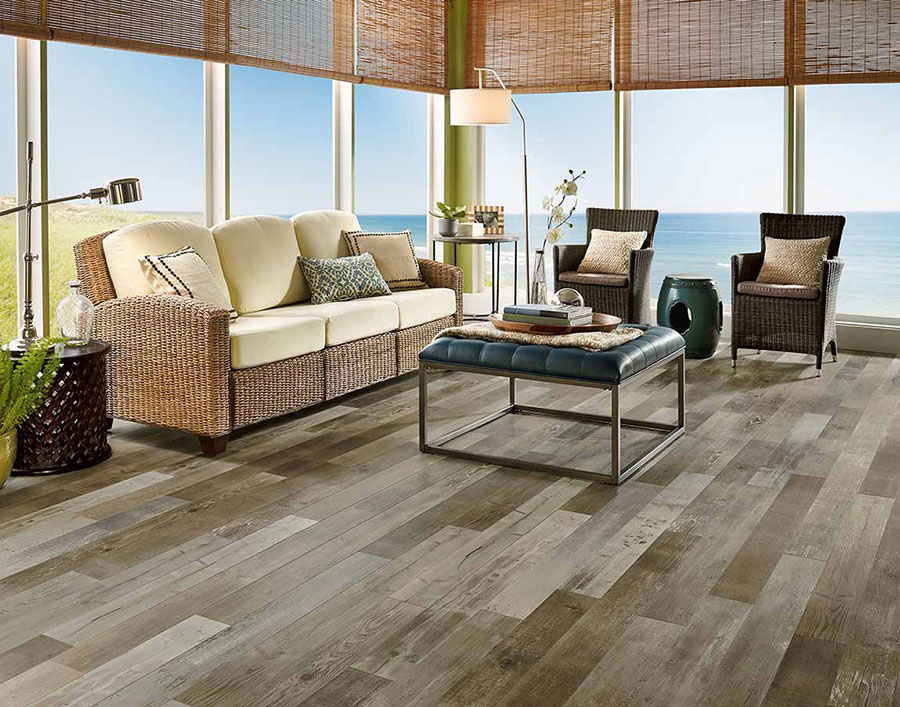 Tropical Style Potted Plants
It's impossible to think of the tropics without immediately imagining dense, glossy jungles full of brightly-colored flowers. Bamboo, orchids, and palm trees evoke tranquil tropical shores, just be careful not to overdo it. In keeping with our first tip, take a minimal approach, strategically placing one or two small potted plants on a shelf or coffee table. Larger plants are ideal for filling up corners and unused crannies.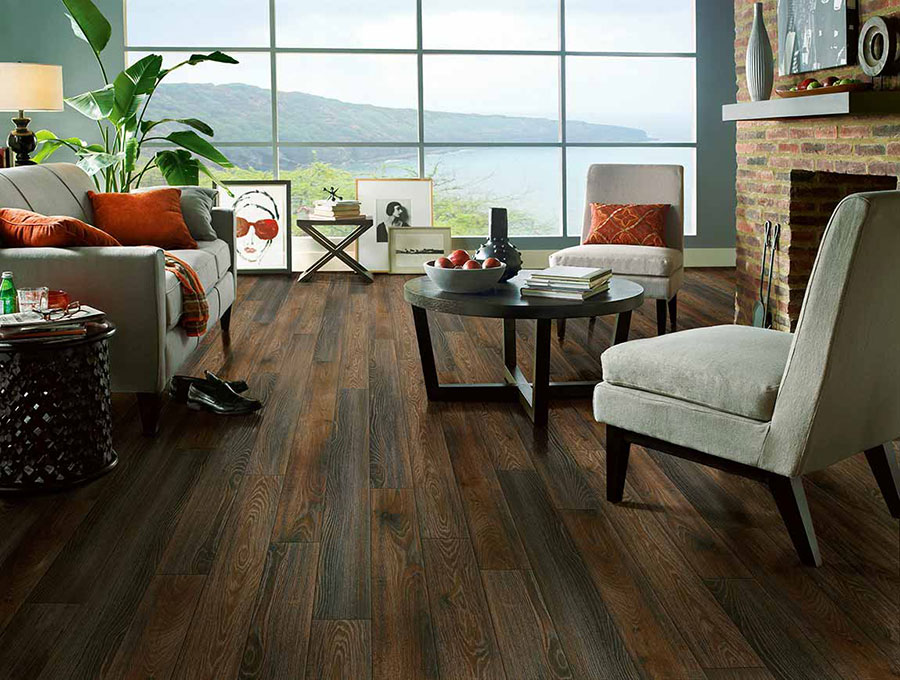 Include Soothing Tropical Colors for Home Decor
The vacation mindset is all about letting go of everyday stressors. Choose a soothing, serene color palette that puts you into the right headspace. Bright tropical colors can be a little bit chaotic in large doses, so stick to colorful accent pieces like pillows, vases, and flowers.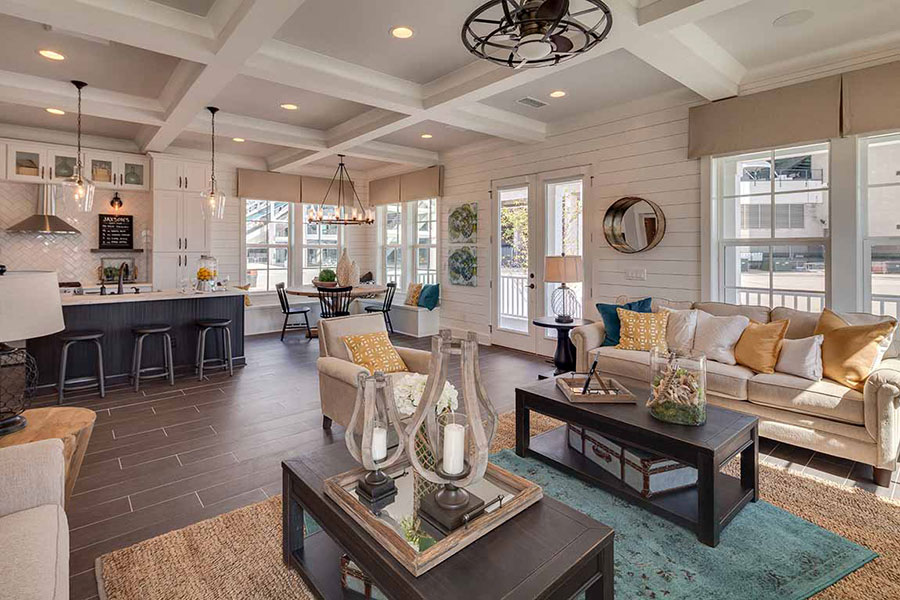 Incorporate Abstract Decor
Bright, splashy, abstract decor is a cheerful counterbalance to those tranquil colors we talked about in our last tip. Plus, paintings, rugs, and décor are easy to move around and replace, so you can choose something bold without having to commit.

Incorporate Natural Touches in Your Interior Design
Plants aren't the only natural elements to incorporate into your tropical style design. Wooden floors, rattan furniture, and simple, undyed fabrics and textiles all give your space a beachier, down-to-earth feel.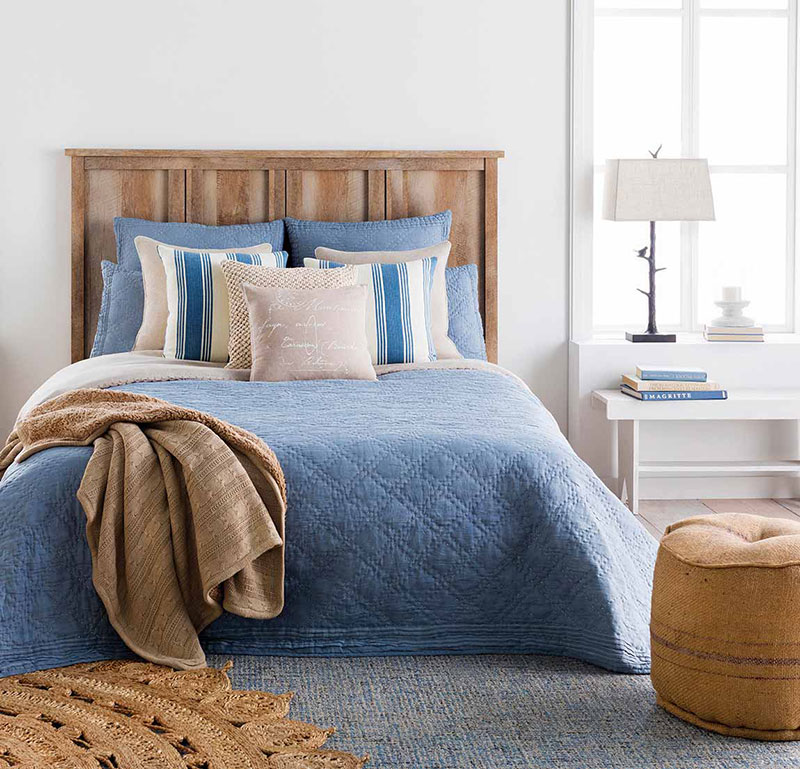 Get Modern Tropical Home Decor Ideas with My Design Finder
Yearning to escape to a cozy tropical getaway? You don't need to be a multi-millionaire or have your own private island to surround yourself with the tropics at home. Showcasing thousands of bedrooms, bathrooms, and more, My Design Finder makes it fast, fun, and easy to find beautiful tropical style examples to help you get inspired.
Already know what you're looking for? Then come visit one of our conveniently located retail stores. Our friendly, knowledgeable team of experts will help you find the perfect flooring to accent your tropical modern interiors, from bamboo and teak to stone, tile, luxury vinyl, and more. We also carry stain-resistant, waterproof, and environmentally-friendly products. Contact us online today to learn more, or call Flooring America at (866) 439-6743 to get started.
Continue Reading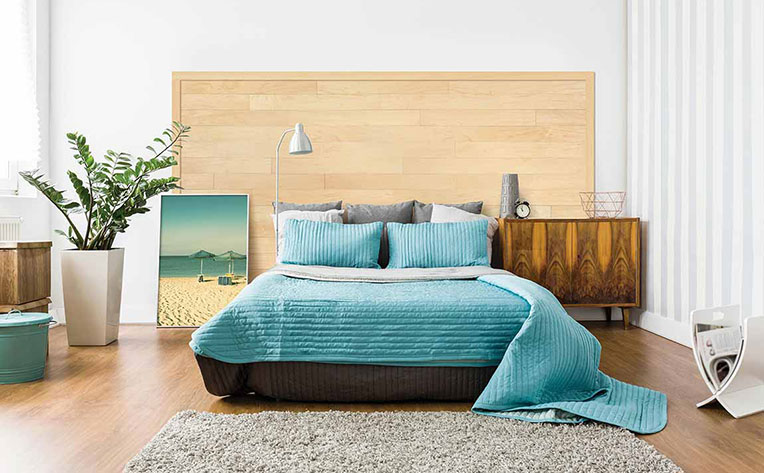 Sep 16, 2019
From Aspen ski lodges to tropical getaways; resorts come in all different styles and flavors. But all resorts share one feature in common: luxury. We visit resorts to be pampered, recharge, and rejuvenate, indulging ourselves in comfort and style.
But who says the vacation ever has to end? With the right decor and interiors, you can enjoy the resort experience at home without breaking the bank to do it. Ready to learn how? Bring home a touch of class and live the high life year 'round by incorporating these five resort-style home decor ideas into your house or apartment.
Resort Style Interior Design Inspiration
Go Bold with Accent Pieces in Your Home Decor
No resort-style bedroom or living room would be complete without one bold accent piece to draw the eye. Try hanging a large painting or tapestry in your bedroom to create a dramatic focal point.
With such a striking design centerpiece, the space will exude confidence — and express more of your personality. As an added benefit, paintings are easy to take down and replace, offering freedom and flexibility for a style that's stress-free.

Set the Tone with Resort Style Colors
Even if you don't always realize it, color has a huge impact on your mood. To make your space feel more like a resort, choose a color scheme that helps put you into that vacation getaway mind-set.
For example, if you're trying to recreate more of an ocean or Mediterranean resort feel, opt for plenty of crisp, bright whites and blues rounded out by warm clay tones. For more of an upscale or modern feel, experiment with classy, elegant hues like taupe, espresso, and pewter.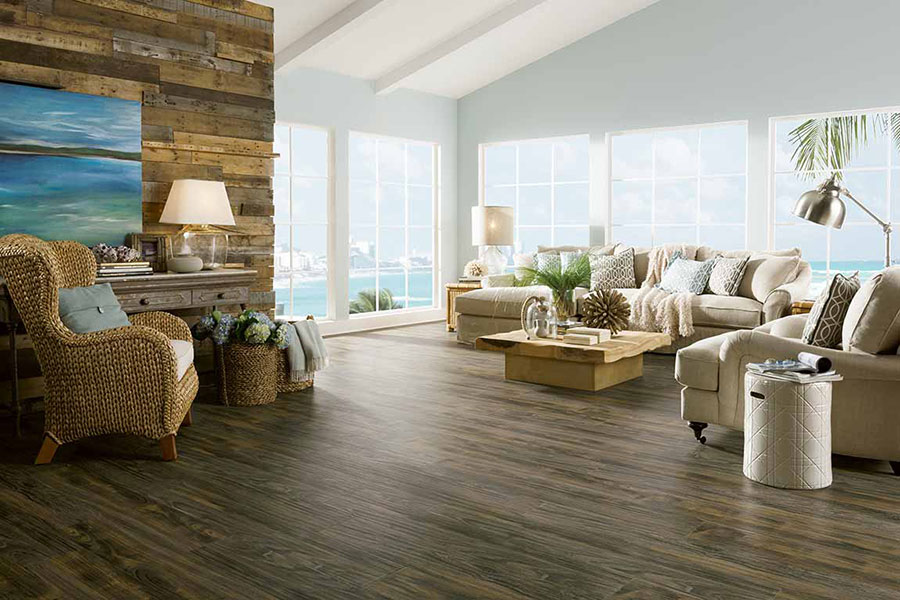 Get Luxury Lighting for that Resort-Like Feel
Even the world's most opulent styling can look less-than-stellar beneath fluorescent lighting. If you put in the effort to make your home beautiful, be sure to find lighting that flatters all your hard work!
Many hotels and resorts feature sleek recessed lighting, skylight features, and abundant sources of natural light. Modern wall sconces double as gorgeous decorations and sources of gentle illumination.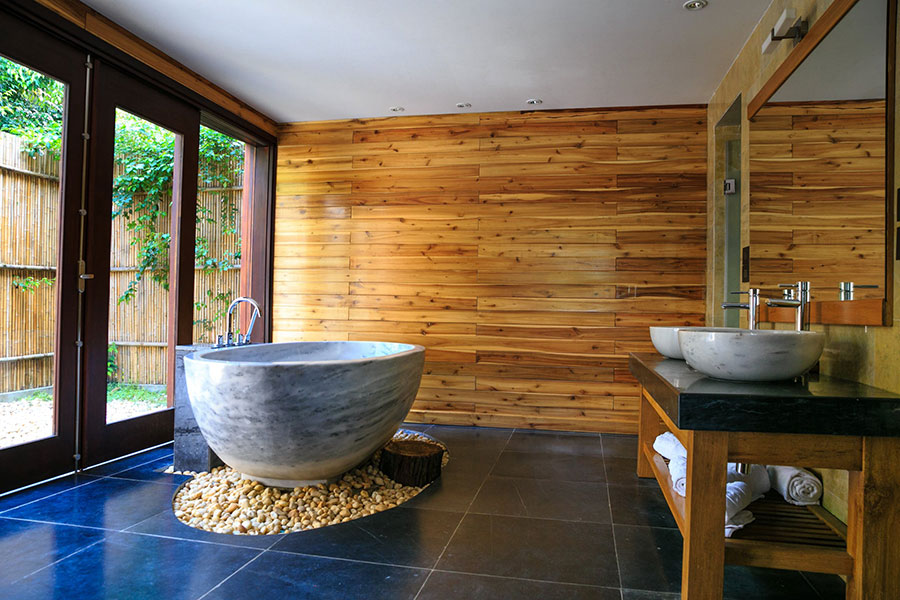 Use Plants to Add Color in Decor
Floor plants add a pop of color to any room, while making good use of corners and awkward, underutilized spaces. Plants can also make your home feel more like a hotel or resort, adding an exotic, jungle-inspired touch to your space.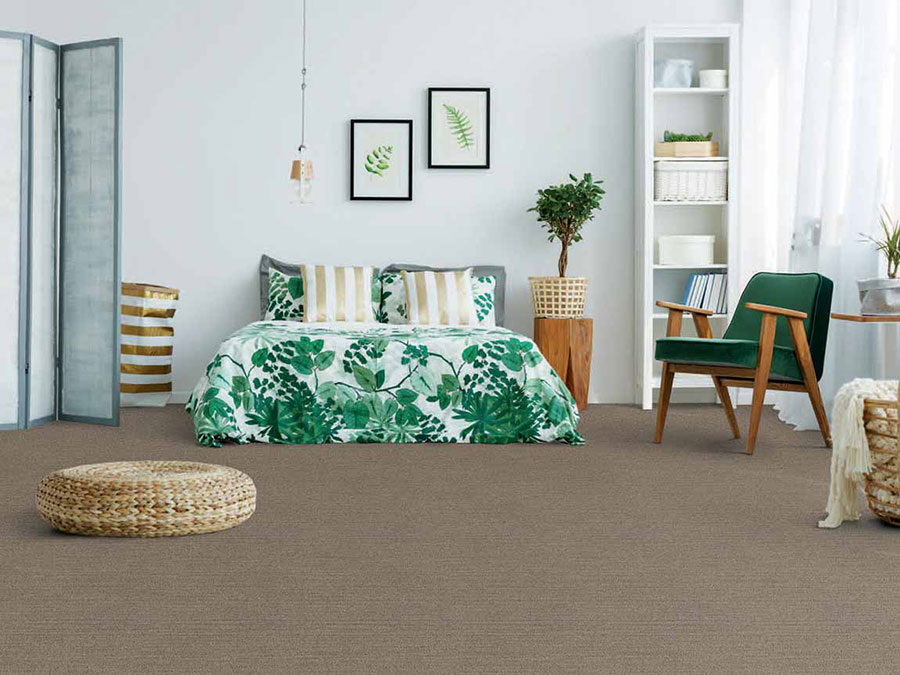 Clean up the Clutter in Your Home
Luxury and clutter go together like peanut butter and bologna: they don't. Before you start any home redesign project, take an afternoon (or three) and give your house a deep clean, so that you can set the stage for style success.
Get Resort Style Bedroom Ideas from My Design Finder
You don't need to live in a high-rise penthouse to get the look of luxury! At Flooring America, we offer thousands of premium and luxury home flooring options, including hardwood, stone, marble, luxury vinyl, and more. We'll even handle the installation for you, so you can kick back and relax in true resort-style.
Continue Reading