Count on Us for Cabinets in Little Rock, AR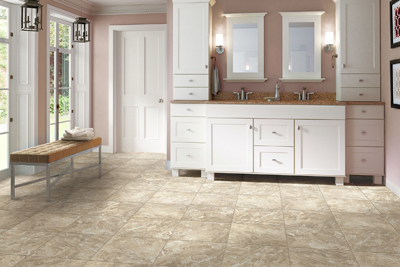 Stuck with limited storage that leaves you scrambling for space around the house? Break free from the confines of insufficient stowing capacity with help from your local leader for top-notch cabinets in Little Rock, AR. Arnold's Flooring America offers everything you need to expand your home's storage--empowering you to feel comfortable and confident, no matter how much space you need.
We carry some of the most trusted brands in stock cabinetry. Our team also offers custom creations tailored to your unique needs. Whatever you choose, you'll get our renowned value and complete support throughout your shopping experience. With help from our industry experts, there's nothing between you and your ideal storage situation but the time it takes to pick out and install the perfect product.


The Names You Need
Whether you want to replace your kitchen cabinets or add more utility to your bathroom, the brands you can trust are in-stock at our showroom. We give you access to leading names in beauty, durability, and spacious comfort. Visit us to browse the latest and greatest offerings from manufacturers like:
These designers give you confidence you can count on with long-trusted quality and a diverse selection of options to choose from. If you're looking for stock cabinetry that looks and feels bespoke but comes with the convenience of an easy shopping process, we are the right place to go.
Additionally, our experienced staff offers professional insight into cabinet installation, materials, and more. We go the extra mile to make sure every purchase delivers the level of satisfaction our customers come to us for. If you can't find exactly what you want in our existing inventory, we can connect you with custom craftsmen who stand ready to translate your vision into an exceptional, personalized product.


The Versatility You Deserve
With help from our team, your tailored storage solution is almost as easy as buying a premade creation. We listen to your needs and preferences, advise you on the right options for your situation, and craft custom cabinets that meet your expectations. Every home is different. That doesn't mean some have to struggle with storage.
Our custom designs are crucial for everything from historic houses with specific style needs to interior designers who pride themselves on outside-the-box solutions for the art they make in home spaces. Whatever your needs, we make it easy to get the cabinets you dream of. Plus, with a wide range of flooring options like tile and hardwood, you can tackle entire home improvement projects in one place.



Contact us for complete cabinet solutions. We proudly serve Little Rock, AR, and the surrounding areas.