Hardwood Flooring in Little Rock, AR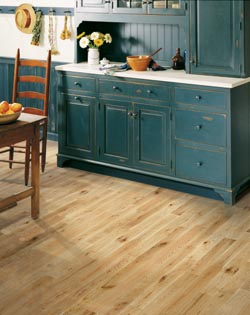 Enjoy a long-lasting floor that creates timeless beauty in your living area. Dramatically improve the appearance of your home or business space by visiting our store for hardwood flooring in Little Rock, AR. With all of the hardwood floor products we have at our flooring showroom, you are sure to find the perfect floor to transform the look and feel of your property.
Allow one of our knowledgeable staff members to help you choose the ideal hardwood floor for your needs.
They are available in all designs, styles, colors, and price ranges. Some of the hardwood species we carry include:
Acacia
Birch
Cherry
Chinese Walnut
Hickory
Iteballi
Maple
Mora
Oak
Pecan
Pine
Red Oak
Sapele
Walnut
White Oak

Save with Discount Hardwood Floors!
Many property owners are hesitant to consider hardwood as a flooring option. It sometimes has the reputation for being expensive. However, we make hardwood floors both appealing and affordable. Let us know your price range and the style you want, and we'll help you find the right floor for your needs.
Depend on our knowledgeable staff to help you throughout the entire process—from selection to installation. From the moment you walk in our store to project completion, we are with you every step of the way. For quality discount hardwood floors and exceptional customer services, you've come to the right place!
Convenient Hardwood Flooring Installation
It takes time, energy, and skill to install any flooring product. Instead of tackling the job yourself, let us do the work for you. When you use us for hardwood flooring installation, we ensure you enjoy lasting wall-to-wall beauty in your living area. Because our installers provide this service on a daily basis, we have the experience and knowledge needed to achieve exceptional results.
In addition, we offer a satisfaction guarantee. If you are not satisfied with your new floor, we will gladly replace it with another floor of equal or lesser value. Since we place customer satisfaction as our top priority, you simply cannot go wrong when you choose us for discount hardwood flooring and installation.

Contact us for affordable hardwood flooring installation at your home or business. We proudly serve customers in Little Rock, Arkansas, and the surrounding areas.