Wholesale Flooring in Little Rock, AR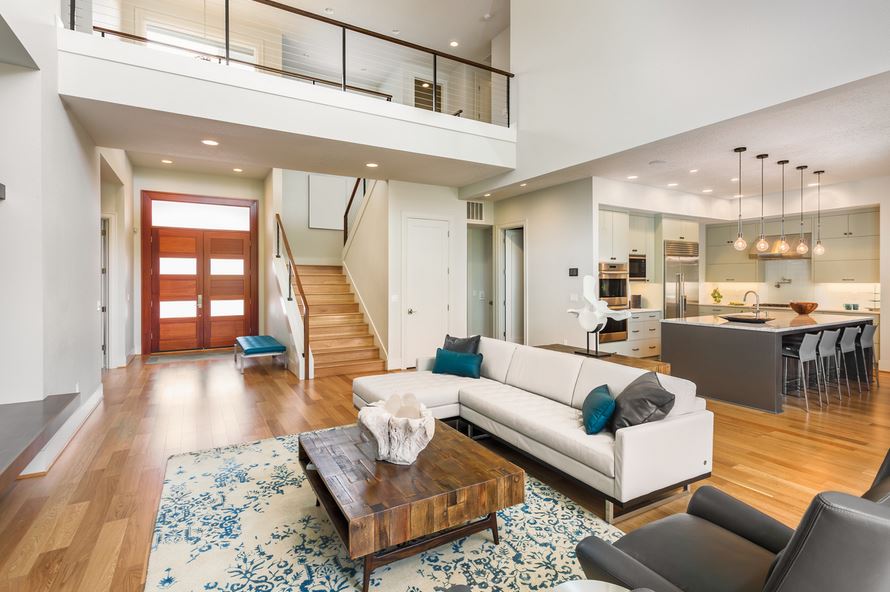 Few home renovations carry the same amount of transformative power as a flooring project. By laying a new surface underfoot, you can fundamentally change the look and feel of any space in your home. When you're ready to refresh your interior design, Arnold's Flooring America is here for all of your flooring needs.
At our showroom, we proudly offer a myriad of wholesale flooring in Little Rock, AR for home and business owners tackling remodeling projects of every size and scope. Among our vast selection of options, you'll find carpet, hardwood, vinyl tile, and many other suitable choices at exceptional wholesale prices. Whether you're looking to introduce a more modern aesthetic or prefer a timeless look, our dedicated professionals are always on hand to help you find a selection that speaks to your vision.
Offering an Impressive Selection of Discount Flooring

No matter what type of flooring you wish to add to your property, you are sure to find a suitable choice among our wide array of materials. Belonging to a nationwide network of showrooms, we're able to eliminate the middleman and offer premium choices from brand-name flooring manufacturers at low wholesale pricing. Our highly desirable, affordable flooring styles include:
With a vast selection of colors, patterns, and textures to choose from, we're confident you'll find a choice that meets your every need. Best of all, our experienced specialists have a comprehensive knowledge of the many products in our wholesale floor store. Rest assured, no matter your tastes or preferences, there's a flooring solution awaiting you in our showroom.
Save Money When You Visit Our Flooring Store

The low wholesale pricing you'll find on any given selection in our showroom has no bearing on the quality of our choices. Our vast inventory is comprised of a wide array of cash and carry flooring. We help residential and commercial property owners take their décor to the next level with affordable flooring options that are as stylish as they are durable. See the difference that our fine products and excellent customer service can make in your next remodeling project.
With a multitude of selections to choose from, you might be unsure which material best suits your needs. Our friendly staff will gladly answer any questions you may have regarding our products. Visit our store, browse our displays, and discover the wide range of wholesale flooring materials that await you.
Contact us for more information about our vast selection of premium wholesale flooring. We proudly serve home and business owners in Little Rock, Arkansas, and the surrounding areas.